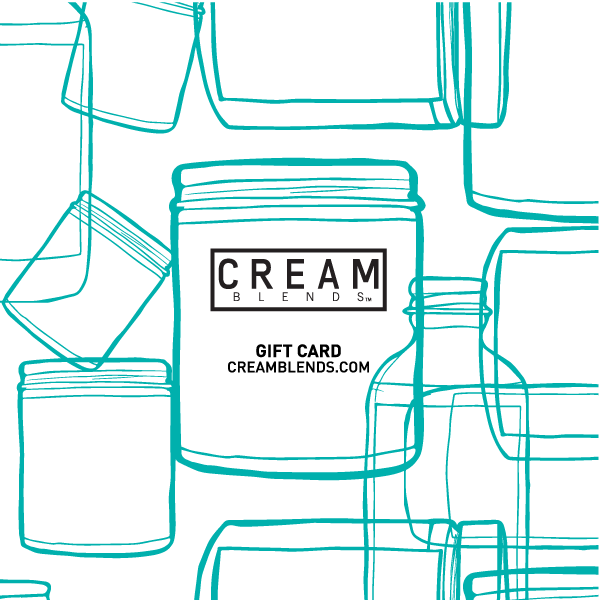 Looking for the perfect gift for someone special, but unsure what to give them? Give them the gift of choice with a CREAM BLENDS gift card! Our gift cards are a thoughtful and convenient way to show your love and appreciation for your friends, family, or loved ones.
These gift cards are sent directly to your recipient's email inbox and contain easy-to-follow instructions on how to redeem them at checkout. No need to worry about additional processing fees or hidden charges - just a straightforward and hassle-free way to give the gift of self-care and luxury skincare.
Surprise your loved ones with a CREAM BLENDS gift card today and let them indulge in the simple skincare philosophy of natural ingredients, made by real people!