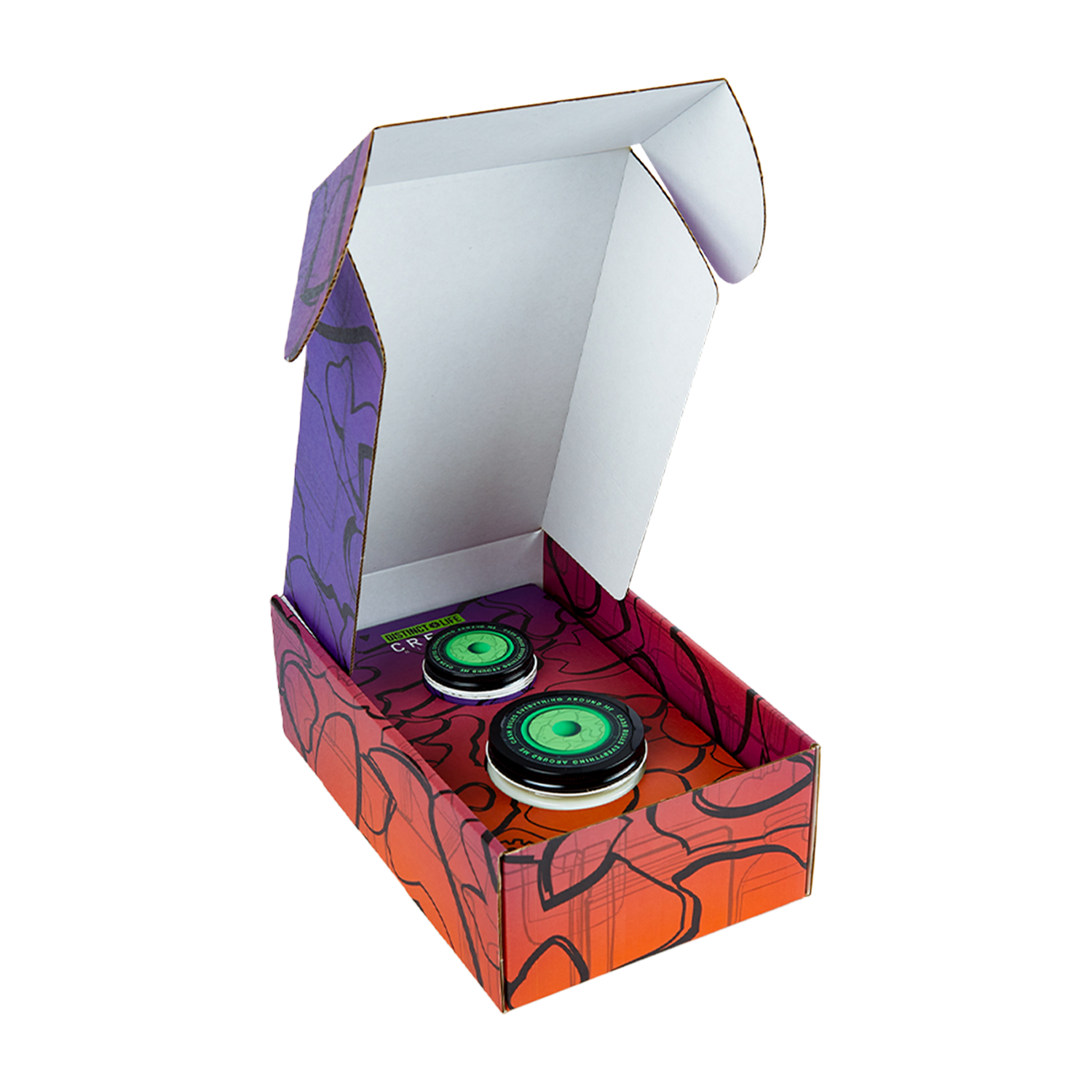 Introducing the "TREMENDOUS CREAM" collaboration between CREAM BLENDS and DISTINCT LIFE, designed to commemorate the 50th Anniversary of Hip Hop. This unique partnership unites two cherished family-owned brands in a celebration of artistic expression and cultural influence.
Inspired by the iconic "HIP-HOP RAISED ME" Art Installation by the visionary Rick Williams, co-owner of Cream Blends alongside his wife Yolanda Williams, the TREMENDOUS CREAM set pays homage to the vibrant energy of HIP-HOP with a design reminiscent of a speaker. Just like the beats that pulse through speakers, this collaboration resonates with the rhythm and soul of the genre and the artistic expression of this HIP-HOP family. The name CREAM BLENDS came from Rick's love of the group Wu-Tang and their C.R.E.A.M song "Cash Rules Everything Around Me."
The TREMENDOUS CREAM box comprises two premium products carefully curated to captivate your senses. The first is a hand-poured soy candle with over 50+ hours of burn time and a wood-crackle wick to fill your space with creativity and inspiration. The second product is our OG, a luxurious body butter, the ALL-TIME FAVORITE of all C.R.E.A.M customers. This collaboration is a significant milestone for CREAM BLENDS as they celebrate their 10th anniversary. 
Prepare to embark on an epic sensory adventure with CREAM BLEND's mind-blowing creation! They're breaking all the rules with their kickass body butter that screams innovation. Brace yourself for a fusion of Pear and Pomegranate that'll rock your senses and unleash your wild, creative side. This ain't no ordinary skincare stuff—it's a freakin' rebellion against the mundane. With each application, you'll be transported to a new world where your skin feels refreshed, revitalized, and ready to conquer.