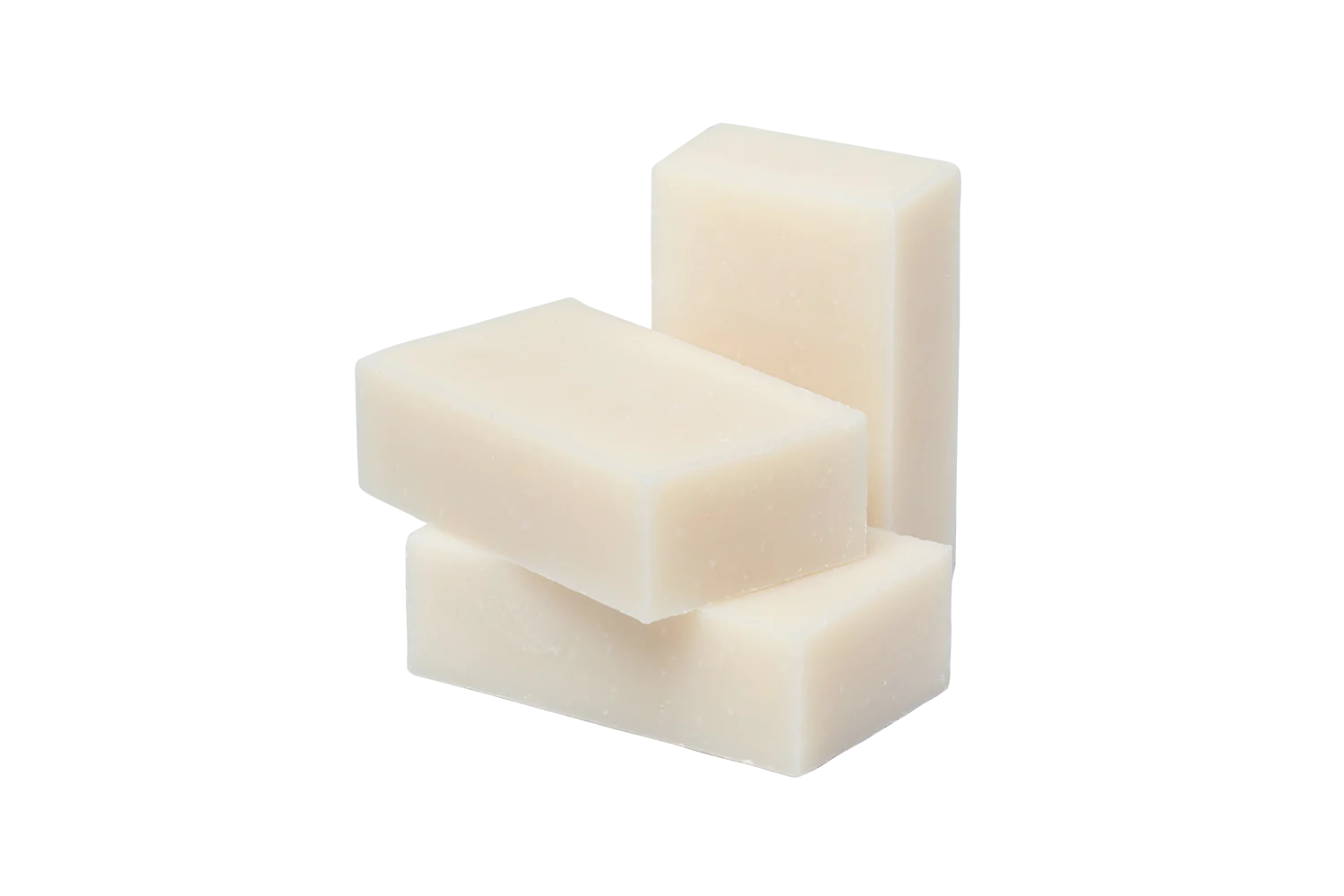 4oz Unscented Soap Bar
DESCRIPTION

This Unscented Soap, is pure organic soap, plain and simple. This 4oz bar has no fragrance and no color—perfect for anyone who may prefer a gentle, fragrance-free alternative to our scented organic bar soaps. This soap is specially helpful for people with sensitive skin or irritating skin conditions such as eczema, rosacea, or psoriasis.
SUGGESTED USE

Lather up the bar soap in your hands to create a foam, then apply to wet skin. Use as often as needed to cleanse skin.
INGREDIENTS

Saponified oils of sunflower*, coconut*, palm*, and safflower* (with retained glycerin); water; rosemary extract

* ingredients marked with an asterisk are certified organic