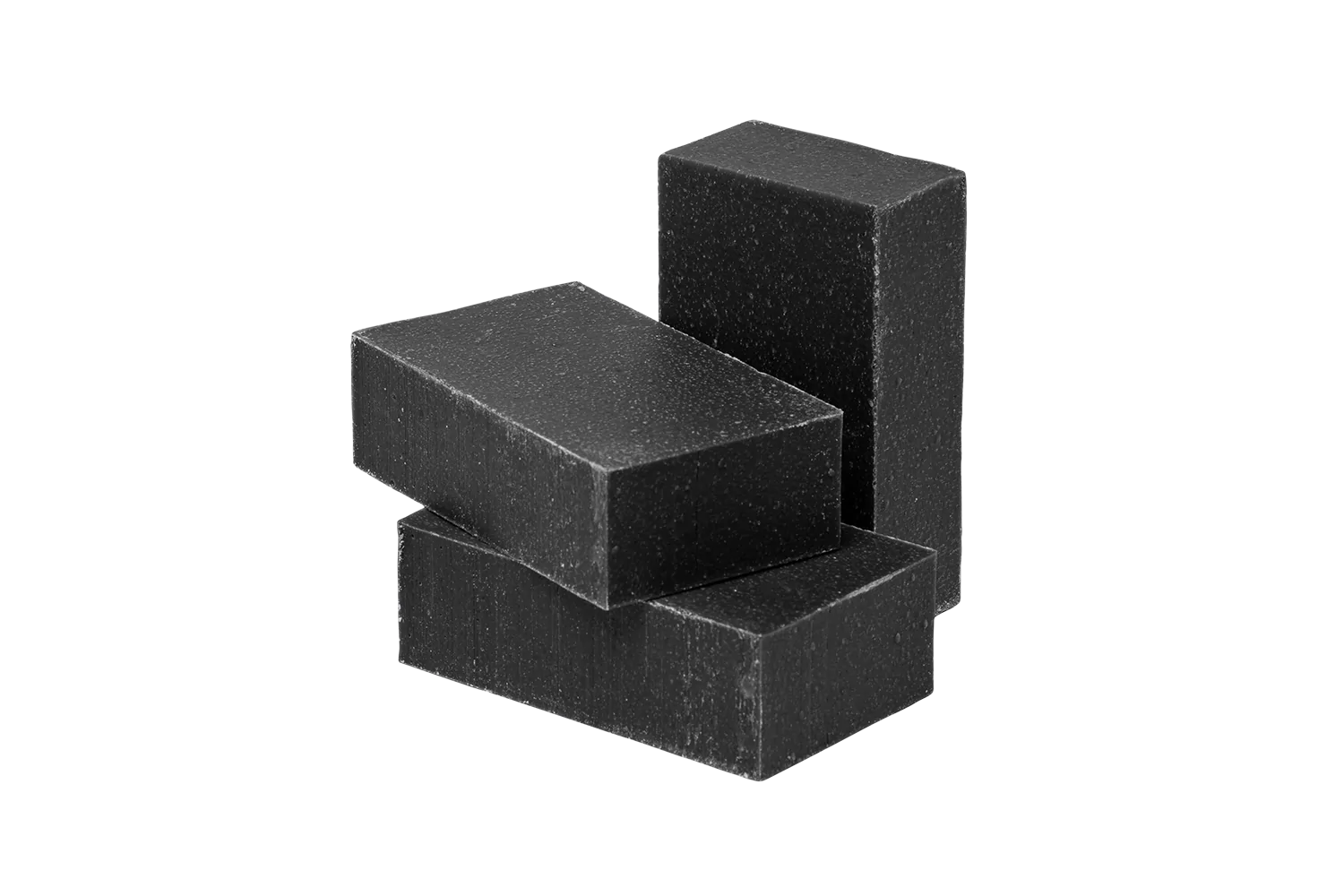 4oz Black Soap Bar
DESCRIPTION

Introducing our Black Tea Tree scented soap, a luxurious and invigorating addition to your skincare routine. Crafted with 85% organic ingredients and inspired by traditional African Black Soap, this 4oz bar is packed with nourishing goodness for your skin.

The scent of our Black Tea Tree soap is both complex and earthy, with notes of tea tree, bergamot, and orange oils balanced by cacao and citrus oils. This invigorating aroma will awaken your senses and leave you feeling refreshed and revitalized.

Upgrade your skincare routine with our luxurious Black Tea Tree soap today and experience the difference that organic, high-quality ingredients can make for your skin.
SUGGESTED USE

To use, simply lather up the bar soap in your hands to create a rich, creamy foam, then apply to wet skin. Use as often as needed to cleanse and nourish your skin, leaving it looking and feeling its best.
INGREDIENTS

Our Black Tea Tree soap is made with care using: Saponified oils of sunflower*, coconut*, palm*, and safflower* (with retained glycerin); water; cocoa butter*; essential oils of orange, tea tree, and bergamot; charcoal, plantain leaf*, cacao*; shea butter*; rosemary extract * ingredients marked with an asterisk are certified organic