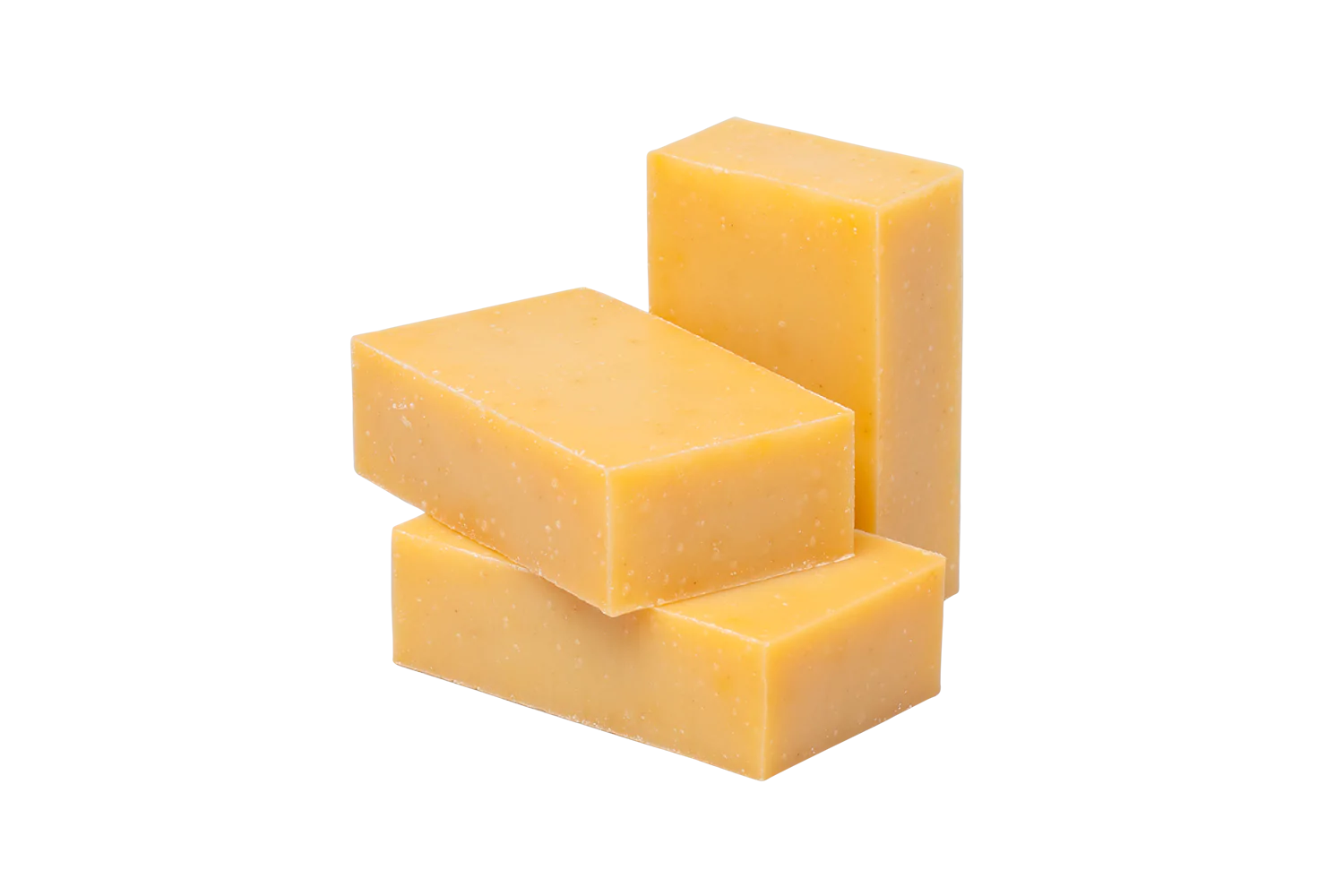 4oz Lemongrass Organic Soap Bar
DESCRIPTION

Our 4oz soaps are made with 85% organic ingredients. This Lemongrass Soap is a best-selling bar, equally popular among men and women. Six essential oils – including bergamot, lime, lemongrass, and sage – make for a potent blend that doesn't overwhelm and can't ever really be forgotten.
SUGGESTED USE

Lather up the bar soap in your hands to create a foam, then apply to wet skin. Use as often as needed to cleanse skin.
INGREDIENTS

Saponified oils of sunflower*, coconut*, palm*, and safflower* (with retained glycerin); water; essential oils of lemongrass, patchouli, rosemary, lime, sage, and bergamot; annatto seed, rosemary leaf*; rosemary extract * ingredients marked with an asterisk are certified organic