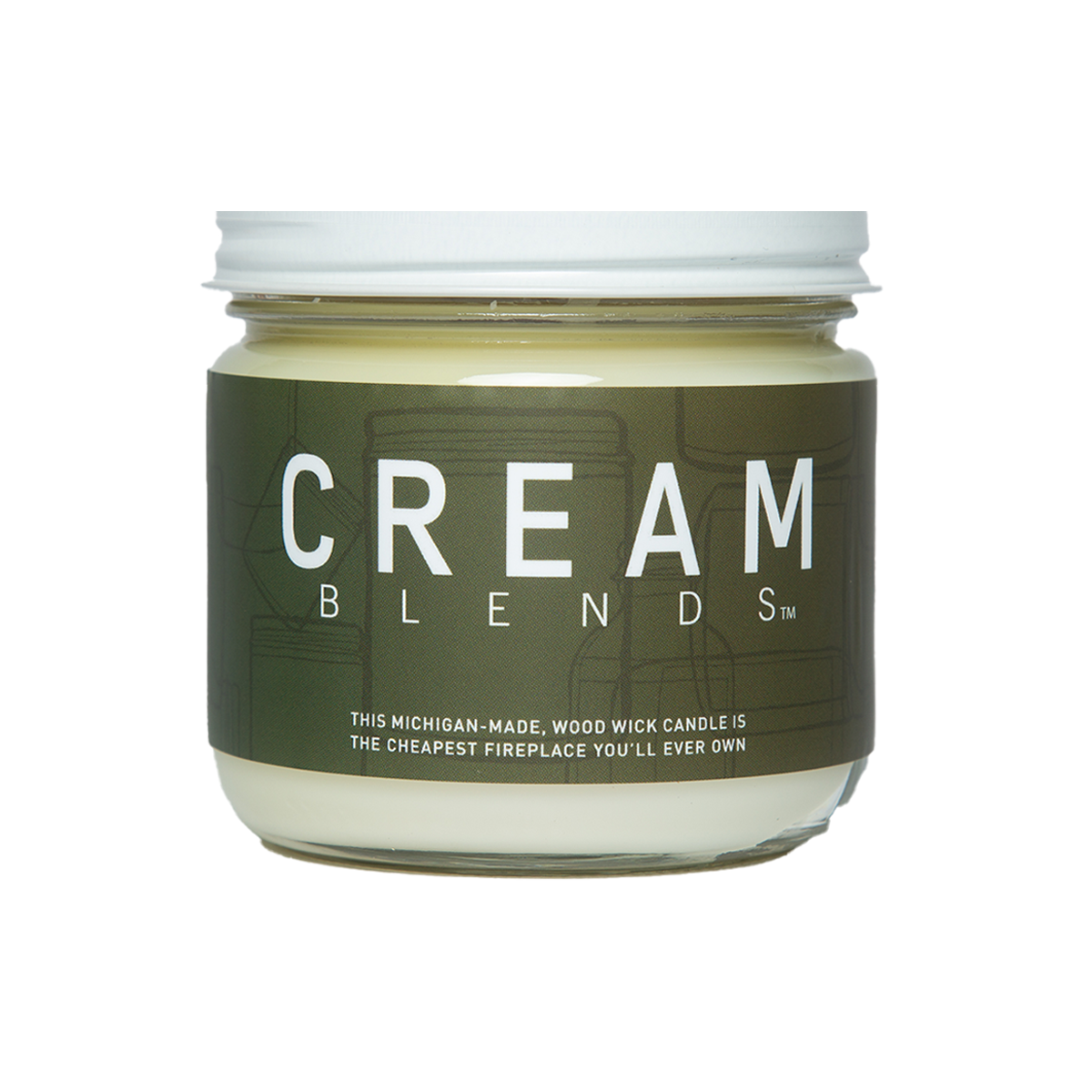 This Holiday Soy Candle is the perfect backdrop for the ambiance in any space. Each candle comes in a 12oz glass jar with a white tin lid.  

Description:
 Our holiday fragrance combines orange and warm sweet spice notes from the kitchen and fir and pine notes from the Christmas tree. With a delightful pine and sweet aroma, our holiday-scented candle captures the magic of the holidays all season long.
How To Use:

Wooden wicks are a bit different from traditional cotton wicks—they have a cozy crackling ambiance. But they do require a bit of extra care. Here are tips and tricks to get the most out of your Cream Blends candle.

After you light the wick, allow your candle to burn long enough so that the top layer of wax melts entirely and evenly across the entire diameter of your candle—doing this on the first burn helps prevent tunneling, which can impact how well the candle burns.

Before re-lighting, make sure to break the burnt tip off the wood wick—this helps prevent the candle from creating soot and the flame from burning out too quickly.

Ingredients:

Ingredients: 100% Soy Wax, Fir Needle, Buttercream Fragrance, Orange Peel, Pine Sap