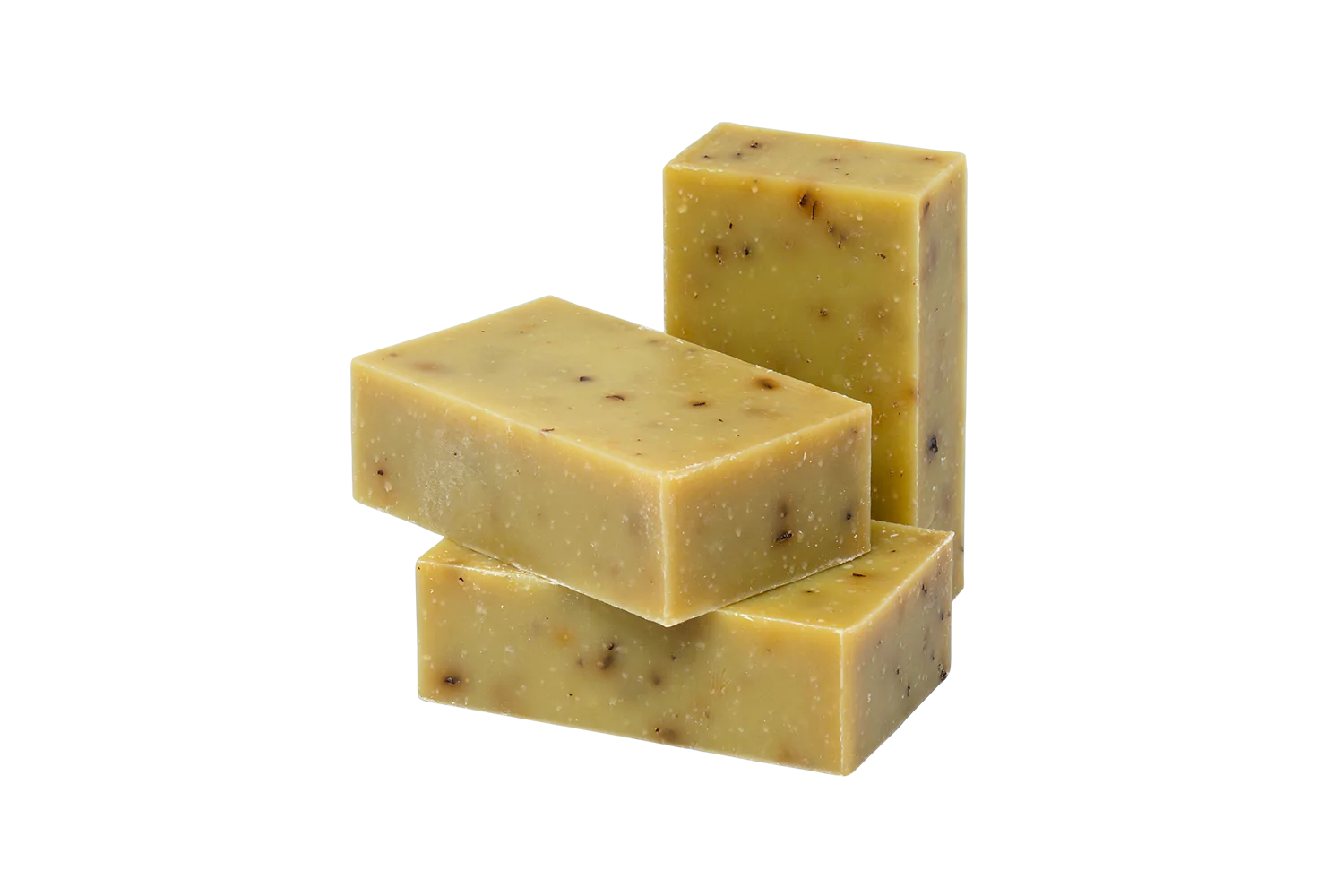 4oz Peppermint Organic Soap Bar
DESCRIPTION

Our 4oz soaps are made with 85% organic ingredients. This invigorating Peppermint Soap blend combines pure mint essential oils, organic peppermint leaf and menthol for an extra touch of peppermint. This soap is great for the morning or any time you need to feel refreshed.
SUGGESTED USE

Lather up the bar soap in your hands to create a foam, then apply to wet skin. Use as often as needed to cleanse skin.
INGREDIENTS

Saponified oils of sunflower*, coconut*, palm*, and safflower* (with retained glycerin); water; essential oil of peppermint; wheat grass*, barley grass*, peppermint leaf*; menthol; rosemary extract * ingredients marked with an asterisk are certified organic